Taste of Diversity: Exploring London's food and street Art
The Taste of Diversity Tour is a tour unlike any other, where we will be viewing some of the best street art in London, while tasting a selection of British foods from a diversity of cultures.
Join us for an unforgettable experience that combines the best of art, culture, and culinary delights in London's vibrant East End. We'll start our journey at Shoreditch High Street station, immersing ourselves in the diverse landscapes as we briskly explore Brick Lane. Along the way, you'll gain fascinating insights into the political, social, and cultural messages behind the art we encounter.
MEETING POINT
Shoreditch High Street Station (Braithwaite St, London E1 6GJ)
WHEN
Thursday, Friday & Saturday at 5.30 pm & 8.00 pm
GROUP BOOKING
All our experiences can be booked privately for groups!
But this tour offers more than just food and art; it's a cultural and culinary adventure through the heart of London's East End. Discover the melting pot of world cultures and savour the flavours of different continents. From Jewish Beigels to Ghanaian chocolate, from Indian samosas to traditional English oysters paired with bubbly, this journey will take your taste buds on an unforgettable trip.
As you delve into the diverse cuisine, you'll also celebrate the cosmopolitan nature of the world's most diverse city. Experience the joy of Indian samosas and sweet Jelaby, learn the fascinating story of cocoa with Ghanaian chocolate, and relish the choice of Jewish Beigels (or Bagels, depending on your preference). And of course, no visit to the East End would be complete without some lively Cockney banter and a lesson in rhyming slang.
This tour is not just for food enthusiasts or culture vultures; it's for anyone who wants to truly understand the essence of London. Discover the city's past and present, its history and its vibrant energy. Whether you're a historian, a curious traveller, or simply seeking a unique experience, this tour will provide you with an epiphany, a glimpse into what really makes London tick. It's an offbeat adventure that offers a fresh and comprehensive perspective on the city, carefully curated for every taste.
Choose this tour and embark on the ultimate cultural journey right in London's backyard. Prepare to be captivated, inspired, and filled with a deep appreciation for the city's artistic expression, culinary delights, and rich cultural heritage.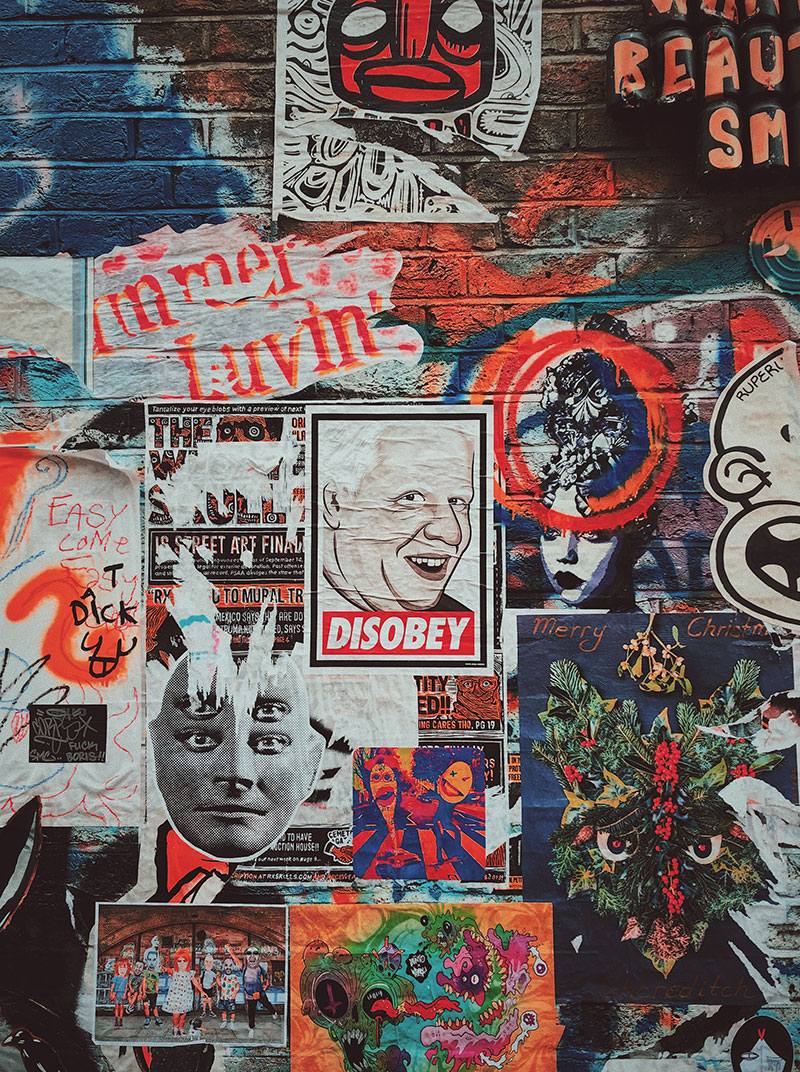 1. Street Art & Bagel Bliss: Shoreditch and Brick Lane Tour
Join us on an exciting tour through the vibrant streets of Shoreditch and Brick Lane, the heart of London's street art scene. Our journey begins at Shoreditch Station, where we'll embark on a leisurely stroll along Sclater Street to indulge in the mouthwatering delights of Brick Lane Beigels, known for serving the best bagels in town. As we explore the area, you'll be captivated by the unique and awe-inspiring artwork created by renowned artists such as Thierry Noir, Jimmy C, Jim Vision, and the elusive Banksy.
2. Culinary Delights & Artful Explorations: Dark Sugars and The Truman Brewery Yard
Our next stop will be Dark Sugars, a paradise for chocolate lovers, where we'll treat ourselves to a delectable chocolate experience. Continuing our adventure, we'll cross over to Dray Way, immersing ourselves in The Truman Brewery Yard, where the striking Credit Crunch piece by Ronzo and an array of eclectic street art await our discovery.
3. Historical Gems & Street Art Wonders: Hanbury St to Fournier Street Tour
We'll then embark on a pleasant walk up Hanbury St, where you'll have the opportunity to witness the transformation of the French Huguenots Church into a vibrant work space called Hanbury Hall. Our journey will lead us to the famous masterpiece of the area, The Crane, created by the talented Belgian artist Roa. As we stroll down the historic Princelett St, marvel at the exquisite Huguenots houses and witness the oldest piece of Street Art in the vicinity, crafted by the renowned artist Stik. Continuing on Fournier Street, we'll explore more Huguenots homes and their silk workshops, immersing ourselves in the rich cultural history of the area.
4. Sweets, Art & History: Exploring Brick Lane's Delights
We won't miss the chance to savour some delightful, sweet treats at Raj Mahal Sweets in the Bengali area of Brick Lane, all while admiring the marvellous work of the female artist Zabu. Our journey will then lead us down Fashion Street, where we'll encounter a beautiful old marketplace building steeped in history. Throughout our route, you'll encounter a diverse range of street art, from striking murals to captivating paste-up art.
5.From Dark History to Delightful Indulgence: Ten Bells, Spitalfields, and The English Restaurant Experience
As we reach our final destination, the Ten Bells pub, infamous for its association with Jack the Ripper's victims, we'll cut through Spitalfields Market and conclude our tour at The English Restaurant. Here, we'll raise a chilled glass of bubbles, savour some oysters, and immerse ourselves in the essence of Cockney Rhyming Slang.
Join us on this unforgettable journey, where we'll not only explore the mesmerizing street art but also delve into the fascinating history of the area.
**Venues may be altered due to circumstances out of our control
Passionate local guide to take you off the beaten track and through the winding market streets of the East End, Including and of London's street art in Spitalfields

Get to "know your onions" with a traditional East End Cockney Rhyming Slang lesson

Sample food & culture from around the world in a just half a mile

A choice from the famous "Beigel Bake" Jewish style with fillings such as hot salt beef with mustard, chopped herring, and cream cheese and salmon.

Indulge in a delightful cocoa experience with our Ghanaian chocolate specialist serving up hot chocolate with real crushed white and dark chocolate flakes!

Get spicy with freshly cooked East End Asian Samosas and a delicious sweet treat "Jelaby"

Settle down in the glorious ambience and historic setting of The English Restaurant with mouth-wateringly fresh local oysters, made even more tasty with a glass of bubbly
Extra drinks and food at the selected venues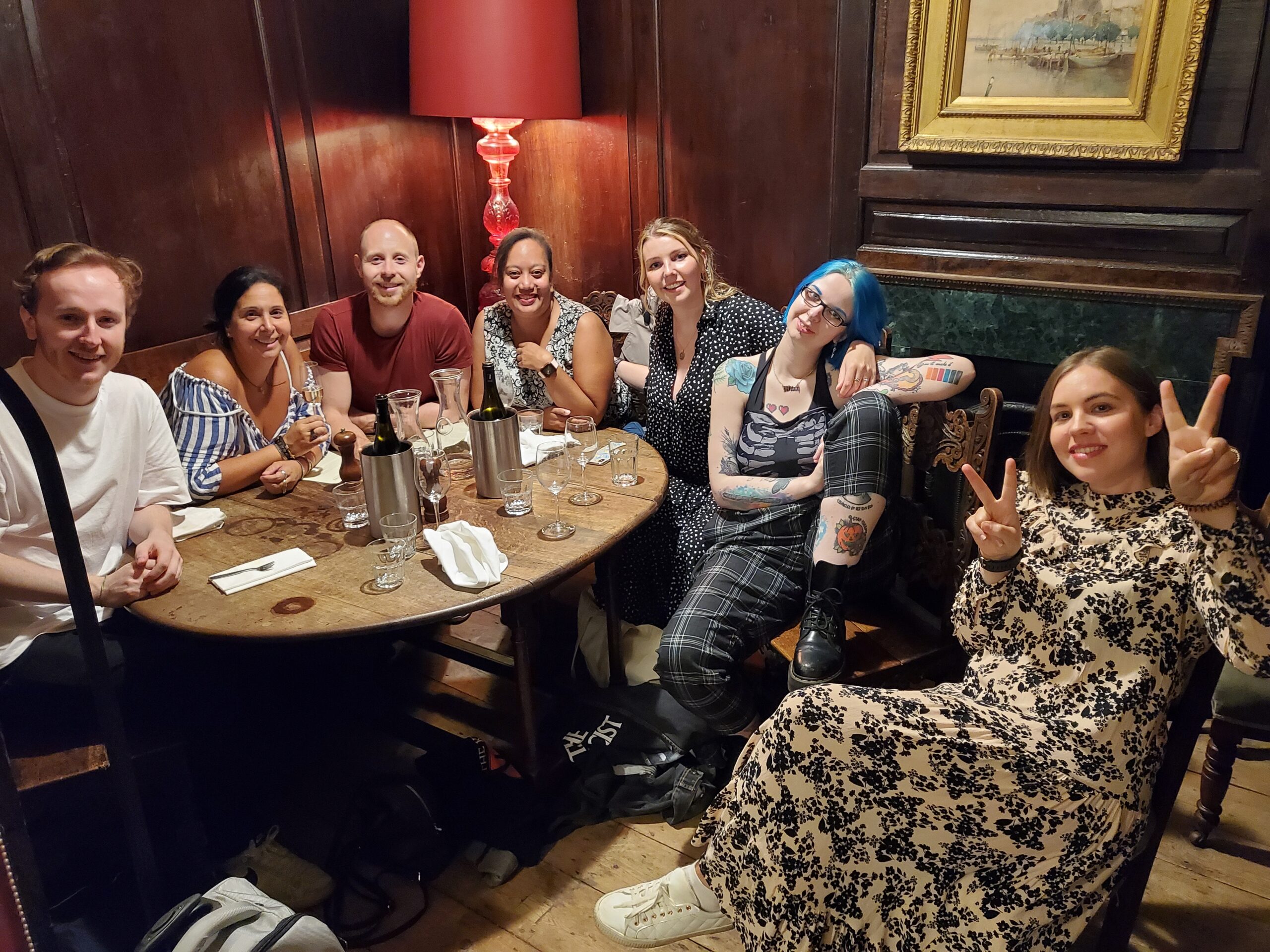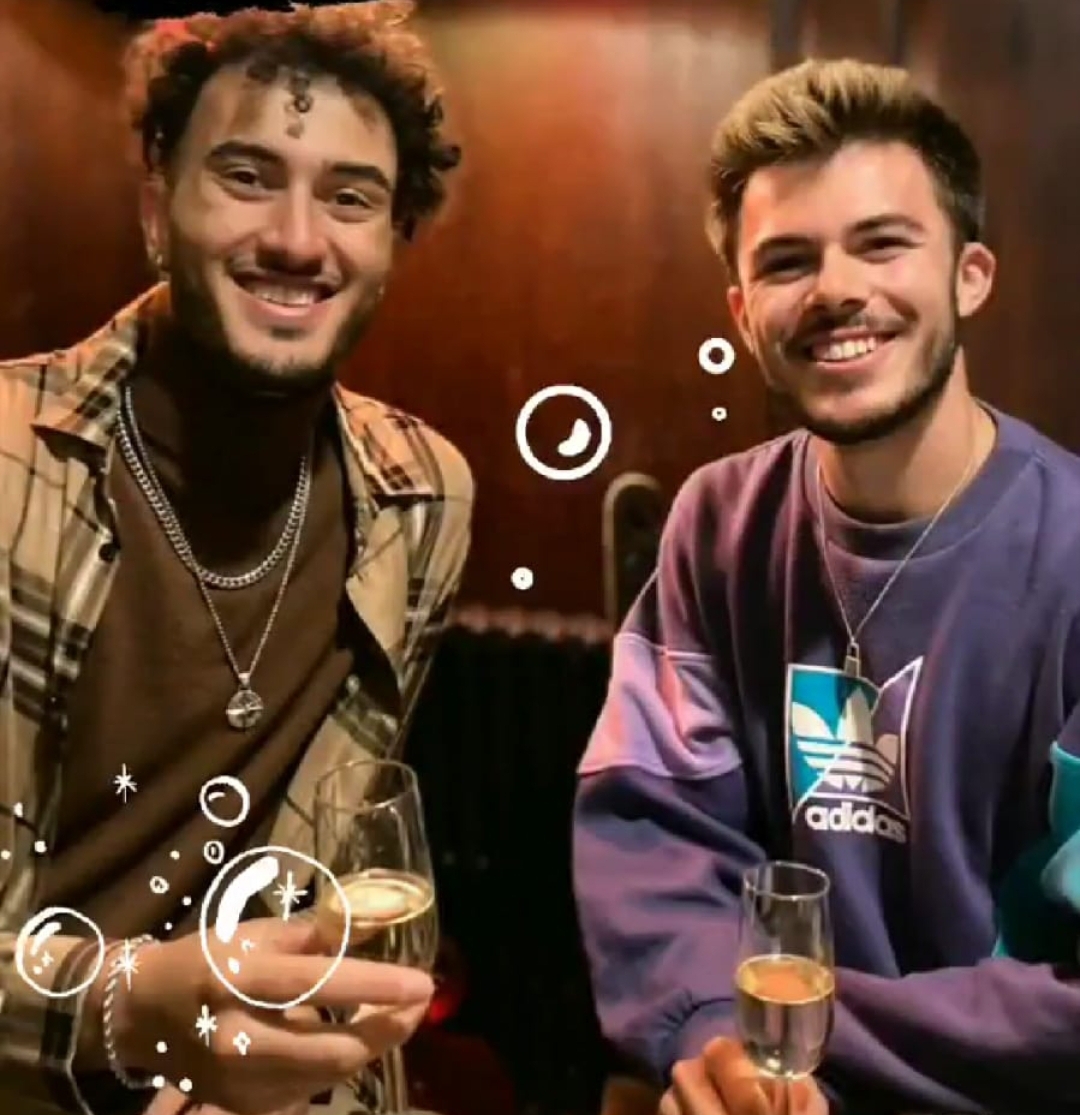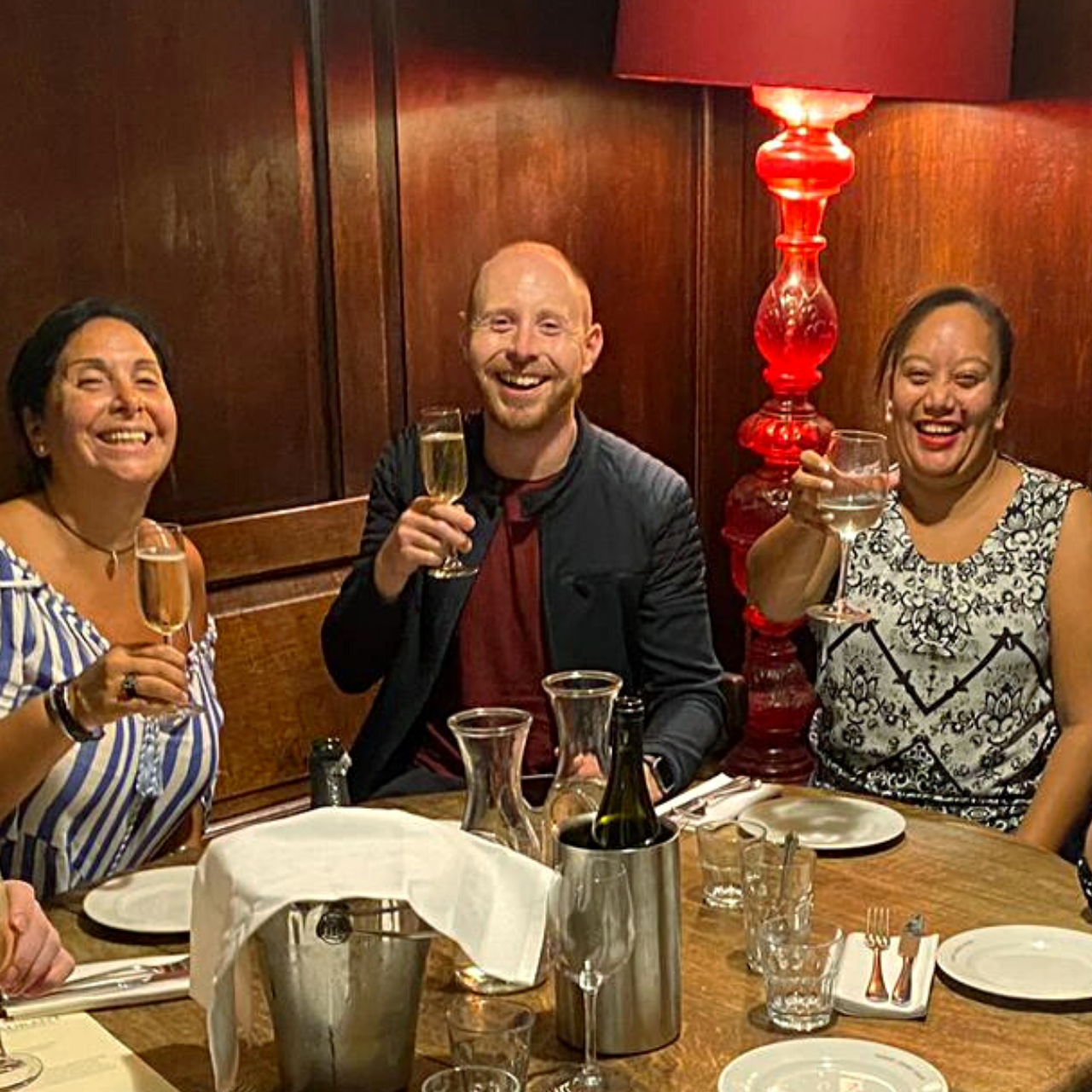 MEETING POINT & HOW TO ARRIVE
If you have any allergies or specific dietary requirements, please advise at the time of the booking so that the Imagine customer service team can advise the different food outlets included in the tour.
MEETING POINT
Shoreditch High Street Station (Braithwaite St, London E1 6GJ)
NEAREST PUBLIC TRANSPORT
Blackfriars Railway Station. Temple or Mansion House Underground Stations.
BUS
Main Bus Lines 40, 63.
FLEXIBLE
Book now and redeem within 12 months.
IMMERSIVE
Not just a Tour. We create unforgettable Experiences.
FASCINATING
Our guides have unrivalled knowledge & expertise.
PERSONAL
Reduced groups. Enjoy your Experience with Friends & Family.