Edinburgh: Craft your own Wand and join the School of Magic!
Select your wood, gather your magic and get ready to craft your own wand and to cast your first spell during this immersive experience.
MEETING POINT
CoDE Pod reception, 1A Parliament Square, Edinburgh EH1 1RF
WHEN
Saturday 5.00pm to 6.30 pm and Tuesday 11.00am to 12.30 pm
GROUP BOOKING
All our experiences can be booked privately for groups!
EDINBURGH SCHOOL OF MAGIC – TAP 3 TIMES THE STONE AT THE CORNER OF THE CATHEDRAL TO ENTER
Every wizard must have a wand, and you must be sure that yours is the right one for you.
Join our candlelit Edinburgh School of Magic in an ancient cave hidden right behind St Giles cathedral and lost for centuries after the Great Edinburgh Fire, for a private interactive workshop where you'll learn to create your own wand.
Our Wand Master will help you select your wood and your wand core, carve your protective runes in the handle, sculpt the shape of your wand and paint it before launching your first spell!
During this 1h30 DIY activity for both children and adults, enjoy soft drinks and magical teas, and let yourself be carried away by the magic.
Why Travellers Choose This Tour: Do you dream of becoming a wizard? Get ready for an experience you'll never forget.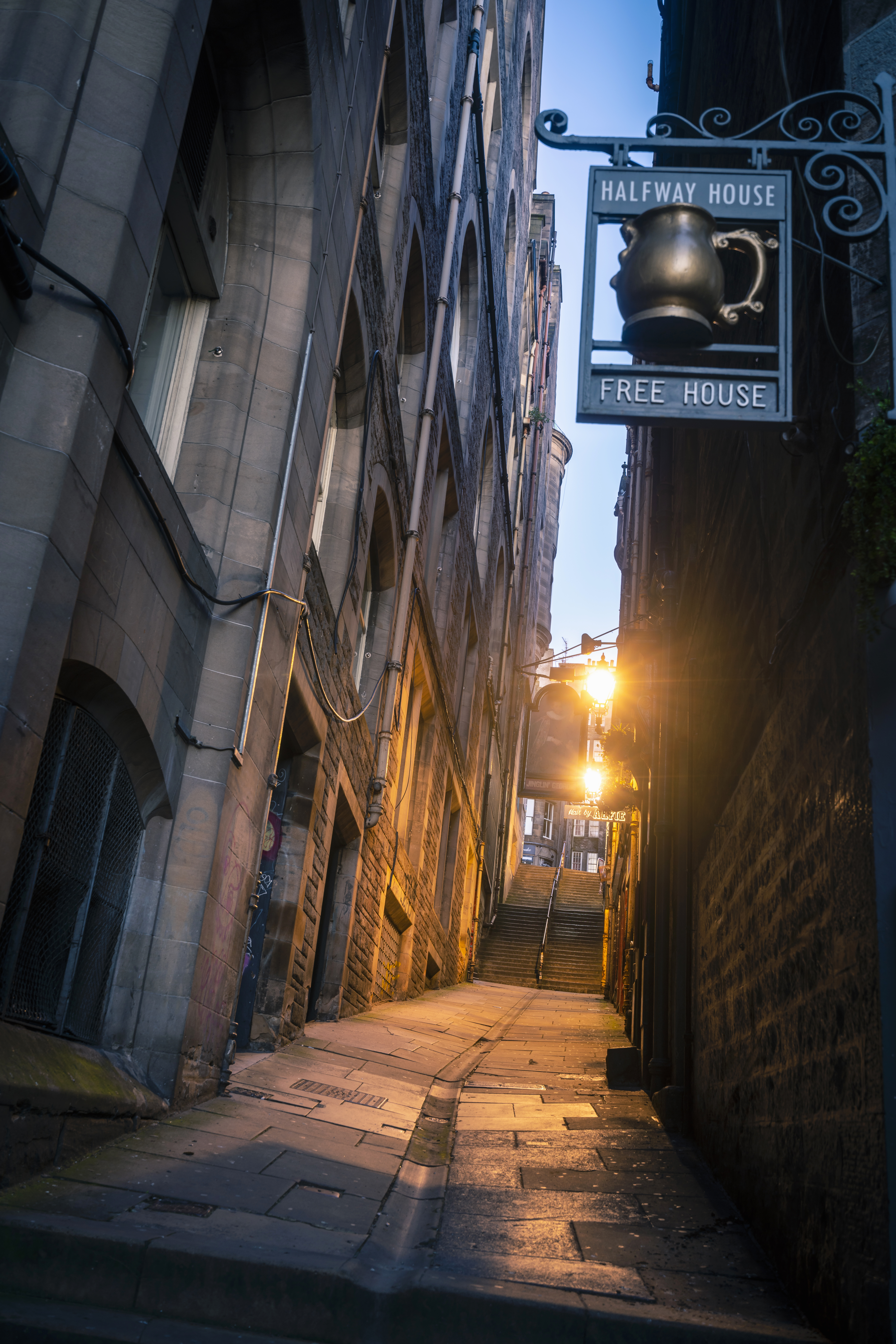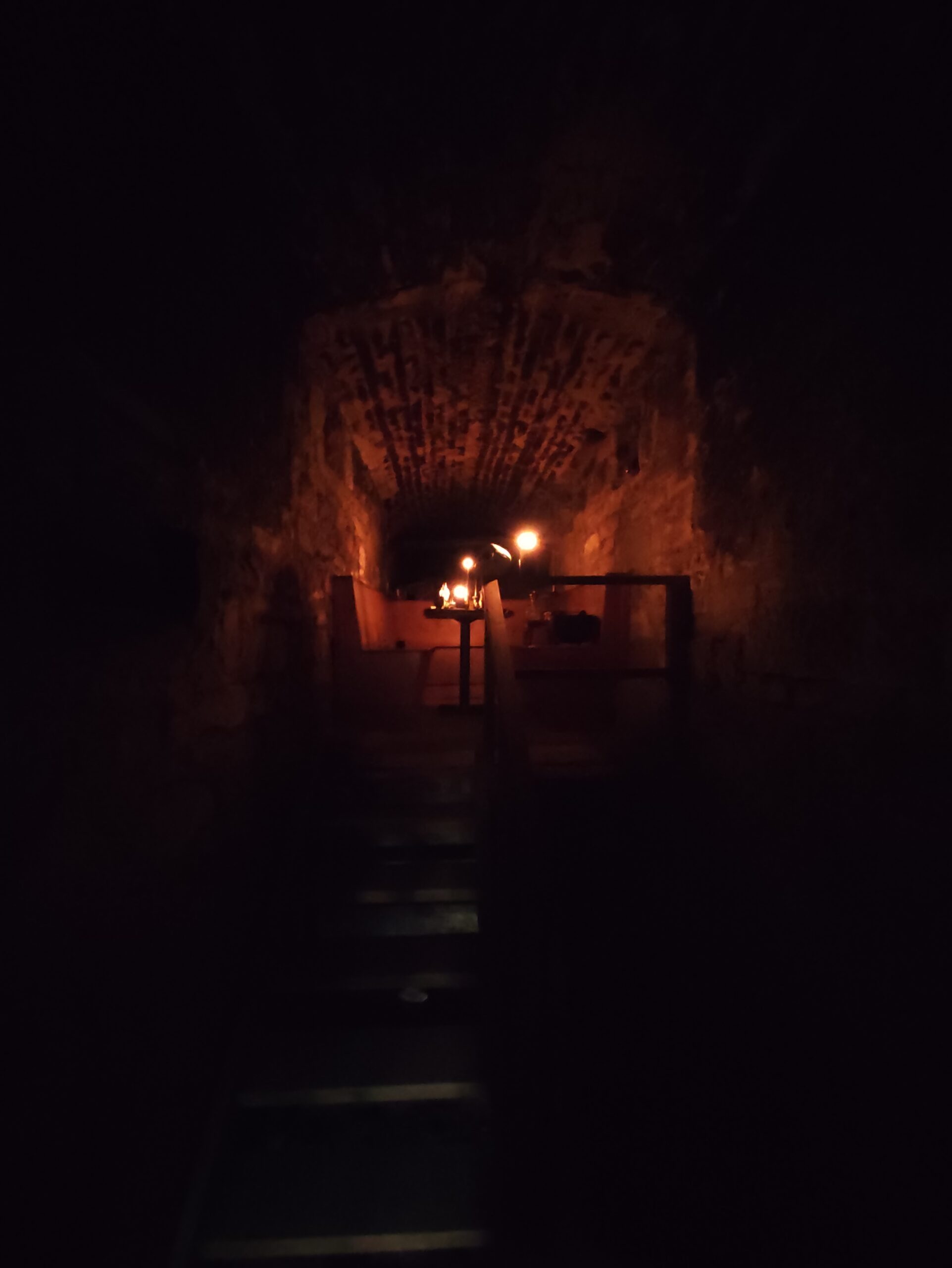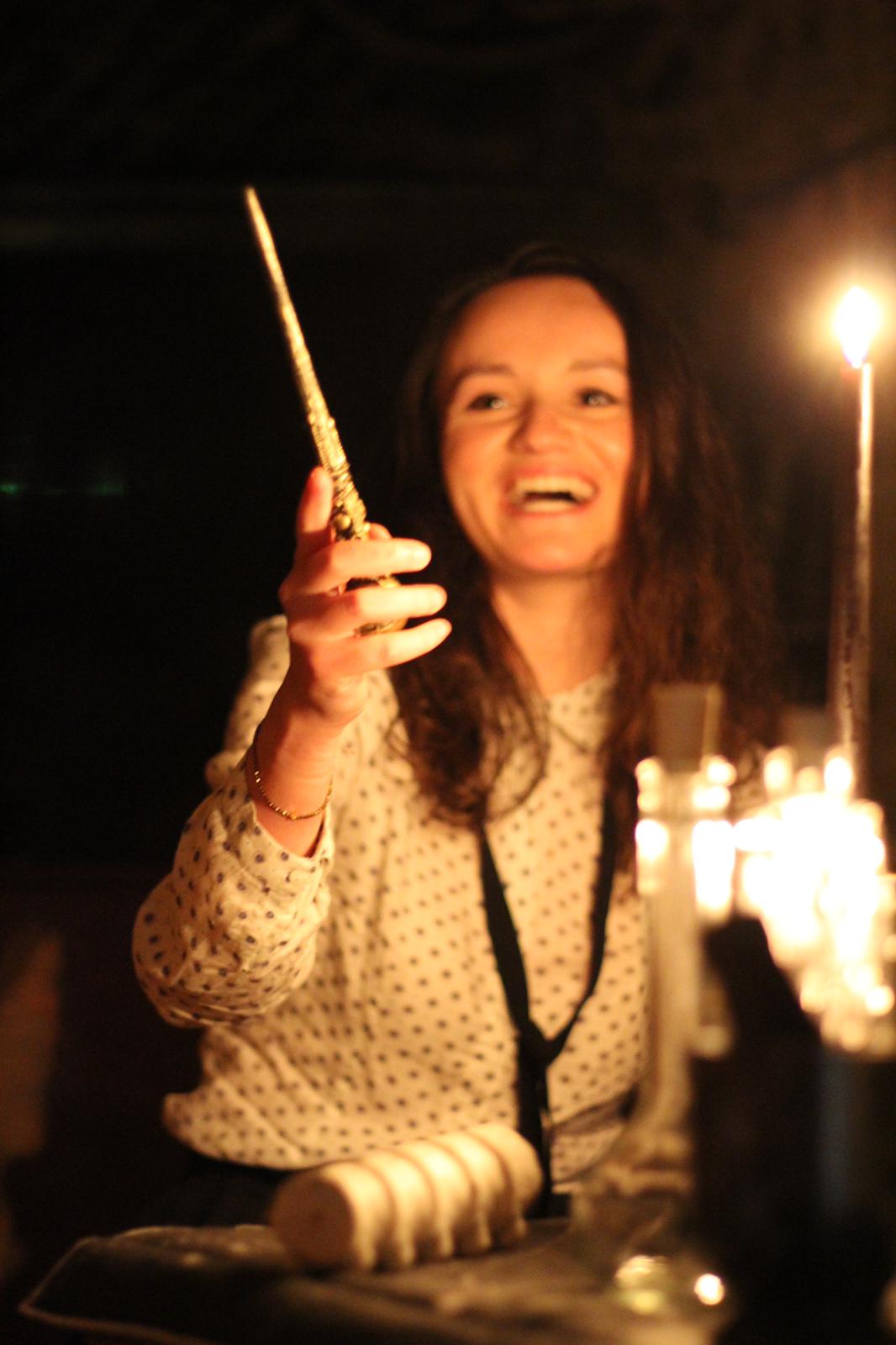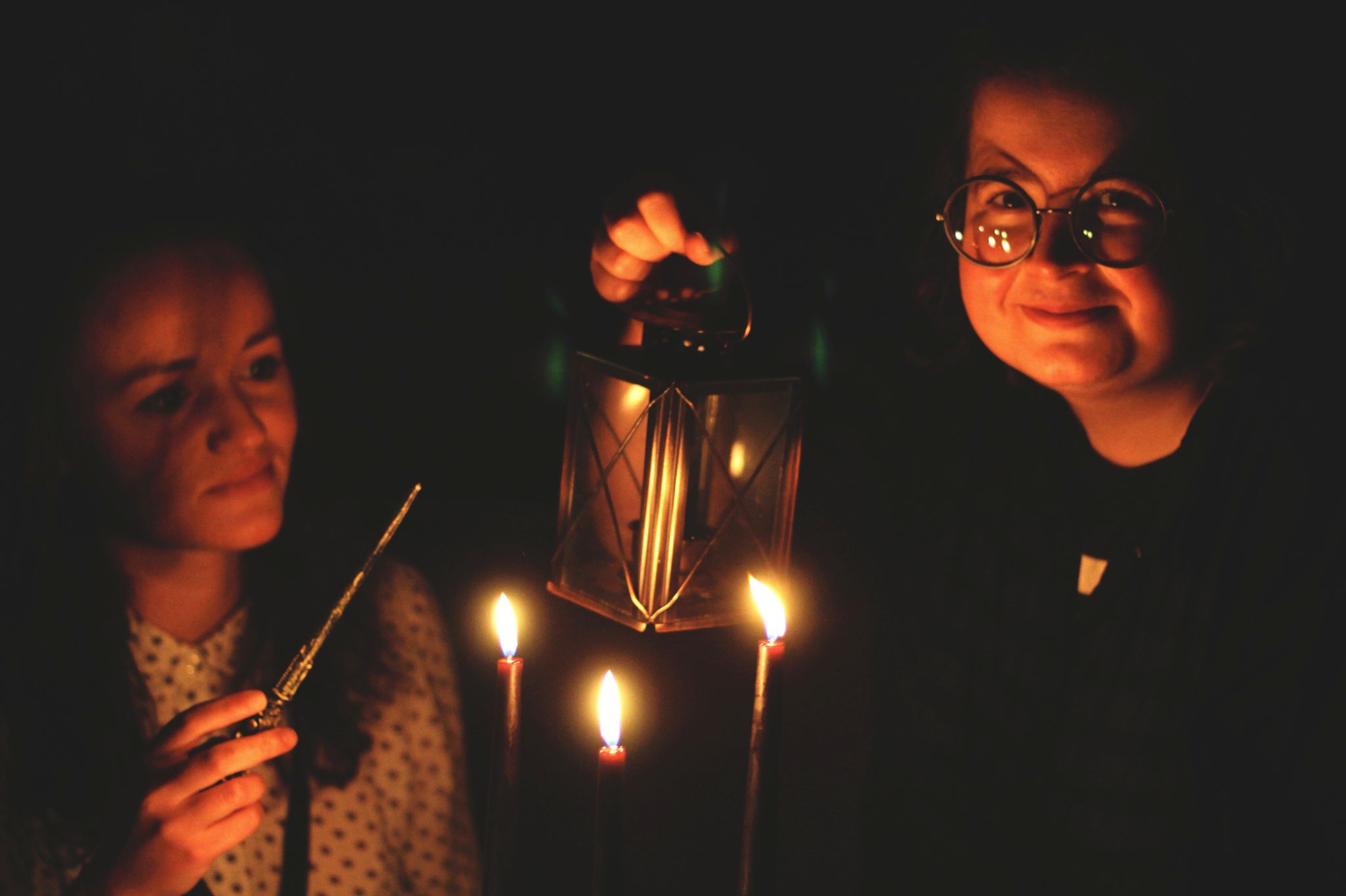 1 wand & materials
1 "spell"
Soft drinks, tea and biscuits
Extra drinks and food at the selected venues
MEETING POINT & HOW TO ARRIVE
Look-out for our guides: you can't miss them, they'll be wearing a green cape!
MEETING POINT
CoDE Pod reception, 1A Parliament Square, Edinburgh EH1 1RF. – The workshop is located in an ancient cave hidden behind St Giles Cathedral in Edinburgh. Tap 3 times the stone at the corner of the Cathedral to enter.
CANCELLATION POLICY
• 50% of the price of the activity is non-refundable.
• Any booking cancelled less than three weeks before the start of the day is non-refundable.
• Up to three weeks before the Activity, rescheduling comes at no cost. We will try to accommodate any reschedule made less than 3 weeks before the start of the tour. However, we reserve the right to apply:
a) A "rescheduling" fee equal to 35% of the value of the tour or activity
b) The full cancellation fee if we cannot manage to reschedule you
FLEXIBLE
Book now and redeem within 12 months.
IMMERSIVE
Not just a Tour. We create unforgettable Experiences.
FASCINATING
Our guides have unrivalled knowledge & expertise.
PERSONAL
Reduced groups. Enjoy your Experience with Friends & Family.